---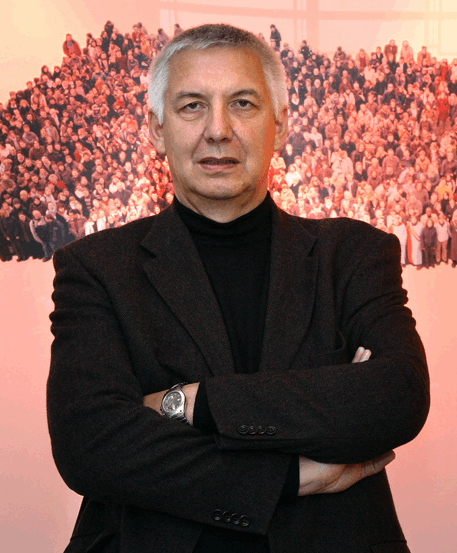 WHO?
I am a full-time faculty member of the computer science department of the faculty of sciences of the Vrije Universiteit Brussel. I am responsible for the Programming Technology Lab, a software and language engineering research lab that goes back about 15 years. I also helped establish the computer science curriculum (in Dutch), one of the first and still one of the most advanced in this country.
WHERE?
You will find the lab on the top floor of building F on the Etterbeek Campus of our university. You can't miss it: it's located in the tallest and ugliest building on campus; but we do have a marvellous view of Brussels from a rooftop terrace!

The full address is:
Programming Technology Lab
c/o Theo D'Hondt
room 10F706
Vrije Universiteit Brussel
Pleinlaan 2
B1050 Brussels
BELGIUM

tel: ++32(2)629 33 08
fax: ++32(2)629 35 25
mail: tjdhondt <at> vub.ac.be
web: prog <dot> vub.ac.be
RESEARCH?
I am currently involved in software co-evolution and in reflective virtual machines. Please consult the research page.
TEACHING?
I am responsible for a number of courses in our undergraduate and in our graduate programme. I also participate in a national and international academic programme. Please consult the teaching page.
PROJECTS?
I am involved in several research projects, some of them involving industrial partners. I am also interested in seeing high-tech software companies get a foothold in this country. Please consult the projects page.
---